Welcome To

www.USAMall.US
LEGAL SMALL PRINT
Where you Buy Direct from Merchants You Know & Trust! Through our Direct Discount Banners.
NO MEMBERSHIP IT'S FREE TO SHOP HERE!
---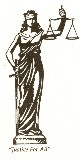 www.USAMALL.us LEGAL & DISCLOSURE

Copyrights and Trademarks
All products for sale and pricing are the responsibility of the individual corresponding retail supplier/merchant and prices may be subject to changes, shipping and taxes.
www.usaMall.us is owned by a private Entity; Bombolini'sô
Other trademarks shown are trademarks of their respective owners. Such as Google and all other Logos through out www.USAMALL.us site.
Discaimer
1. Use of the information and data contained on this site on these pages is at your sole risk. 2. The information and data on this www.usaMall.us site is provided on an "As is, As Available" basis without warranty of any kind. 3. Information on this www.usaMall.us site is subject to change without notice. 4. The Directors, its agents, instrumentalities, officers and employees : (i) make no representations, express or implied, as to the accuracy of the information and data contained on this www.usaMall.us site. (ii) accept no liability for any use of the said information and data or reliance placed on it. (iii) make no representations, either expressed or implied, as to the suitability of the said information and data for any particular purpose; and (iv) make no warranties that the said information and data is free of infection by computer viruses or other contamination. The Directors and its agencies and instrumentalities do not endorse or in any respect warrant any third party products or services by virtue of any information, material or content referred to or included on, or linked from or to this www.usaMall.us site.
This Online www.USAMall.us is owned and managed by Bomboliniísô All Rights Reserved.
Bomboliniísô assumes no responsibility for errors or omissions in these materials. THESE MATERIALS ARE PROVIDED "AS IS" WITHOUT WARRANTY OF ANY KIND, EITHER EXPRESS OR IMPLIED, INCLUDING BUT NOT LIMITED TO, THE IMPLIED WARRANTIES OF MERCHANTABILITY, FITNESS FOR A PARTICULAR PURPOSE, OR NON-INFRINGEMENT. Bomboliniís or itís Owner, an individuals hall not be liable for any special, indirect, incidental, or consequential damages, including without limitation, lost revenues or lost profits, which may result from the use of these materials. Bomboliniís or itís Owner, an individuals, Inc. reserves the right to make changes to these materials, or remove merchants or products described therein, at any time without notice.
Businesses, Merchants, Individuals and Oorganizations interested in being a part of the
USA Mall .US should send an email to contact usamall@bombolinis.com
Privacy & Policy
This USA Mall's privacy policy is very simple. We maintain no records of individual access to our website other than cumulative statistics provided by a standard web log, which is only used to determine the number of visitors to our site over a 30 day period, and from what search engines said visitors arrived. No personal information is requested. No emails from visitors are kept on file, No purchases are made directly through our servers so no confidential information is on any of our systems. We occasianlly may send out promotional emails but we do not contact visitors vial post office or by telephone means. We are a means for the you, the consumer to reach the merchants/sellers and have no interest beyond providing this means of service as a courtesy and receiving an affiliate low % commission.
Privacy Statement
Information gathered from your visit by our Web server is data of a general nature, the same that most Web servers would gather. Data such as IP address, pages served, average time of visit, and any errors encountered whilst visiting is collected in the server logs. We may use your IP address to help diagnose problems with our server and the web page data helps us diagnose navigation problems, thus improving the layout and navigation of this site.

Further Details:
ID codes are used in our banner links to establish the relationship between you, this website and the content and service providers. When when used the data they contain only pertains to information required to establish this link so discounts and commissions (if applicable) can be paid to the relevant party.

Personal Information
Your personal data is not collected by our website
but by our merchants if you decide to order any thing. See the
individual merchant site for their privacy statement. They will use
your information to communicate shipping and ordering status unless
otherwise stated.

Advertising
While aggregate counts of banner impressions and click through rates are provided to advertisers, an advertiser will never know that a specific user clicked their ad. www.usaMall.us l does not target advertising against specific user information. www.usaMall.us will not provide specific user information to any third party company.
---
Thank you for visiting, viewing and purchasing from my site!
Any Questions or Suggestion Please Contact us